Fodele Beach
Fodele Beach is a Mediterranean paradise in the captivating coastline of Crete. Here, we invite you to embark on a virtual journey to explore the wonders of Fodele Beach. From its pristine sandy shores and turquoise waters to its rich cultural heritage and warm hospitality, Fodele Beach is an ideal destination for an unforgettable vacation.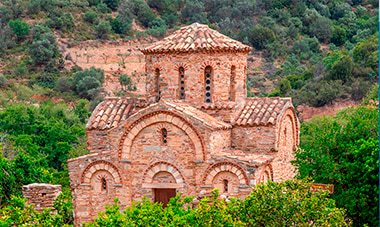 A Mediterranean Paradise for Unforgettable Vacations
Pristine Sandy Beach
Fodele Beach boasts a pristine stretch of soft golden sand that invites you to bask in the warm Mediterranean sun. This idyllic coastal haven is the perfect place to relax, unwind, and enjoy the gentle lapping of the waves. With its crystal-clear turquoise waters, Fodele Beach offers a refreshing swimming experience, while its well-maintained shoreline provides ample space for sunbathing, building sandcastles, or taking romantic walks along the water's edge.
Serene Natural Surroundings
Nestled amidst a picturesque landscape of verdant hills and rugged cliffs, Fodele Beach offers a serene and tranquil ambiance. Immerse yourself in the beauty of nature as you take in panoramic views of the sparkling sea and the lush vegetation that surrounds the beach. Whether you're seeking solitude or a romantic escape, Fodele Beach provides the perfect backdrop for moments of tranquillity and reflection.
Fodele Village and its Rich History
Located near Fodele Beach is the charming village of Fodele, renowned for its rich historical and cultural heritage. Explore the birthplace of the famous painter El Greco and visit the El Greco Museum to delve into the life and works of this influential artist. Wander through the narrow streets of the village, adorned with traditional houses, and discover local artisan workshops, where you can witness the creation of unique handicrafts.
Gastronomic Delights
Indulge in a culinary journey at Fodele Beach, where an array of authentic Greek flavours await. Taste traditional Cretan dishes bursting with freshness and local ingredients, including succulent grilled meats, mouth-watering seafood, and vibrant salads. Quench your thirst with a glass of raki, a traditional Cretan spirit. Numerous taverns and restaurants along Fodele Beach offer a warm and welcoming atmosphere, ensuring a delightful dining experience.
Fodele Beach encompasses the essence of a Mediterranean paradise, with its pristine sandy shores, serene natural surroundings, exciting water sports, and rich cultural heritage. Whether you seek relaxation, adventure, or a cultural exploration, Fodele Beach offers a captivating experience. Plan your visit to this enchanting destination and create lasting memories of a truly unforgettable vacation along the breath-taking coastline of Crete.
Reach the most beautiful places of Crete using our cars! Rent now without credit card and get your car straight from Heraklion airport!