Gortyn and Ancient Heraklion
Another ancient city gives its name to historical sites in Crete. Located near Heraklion, this archaeological site dates back to 3000BC and is directly connected to the Minoan era. Rent a car from Blue Car rental and discover the ruins of a long-lost civilization!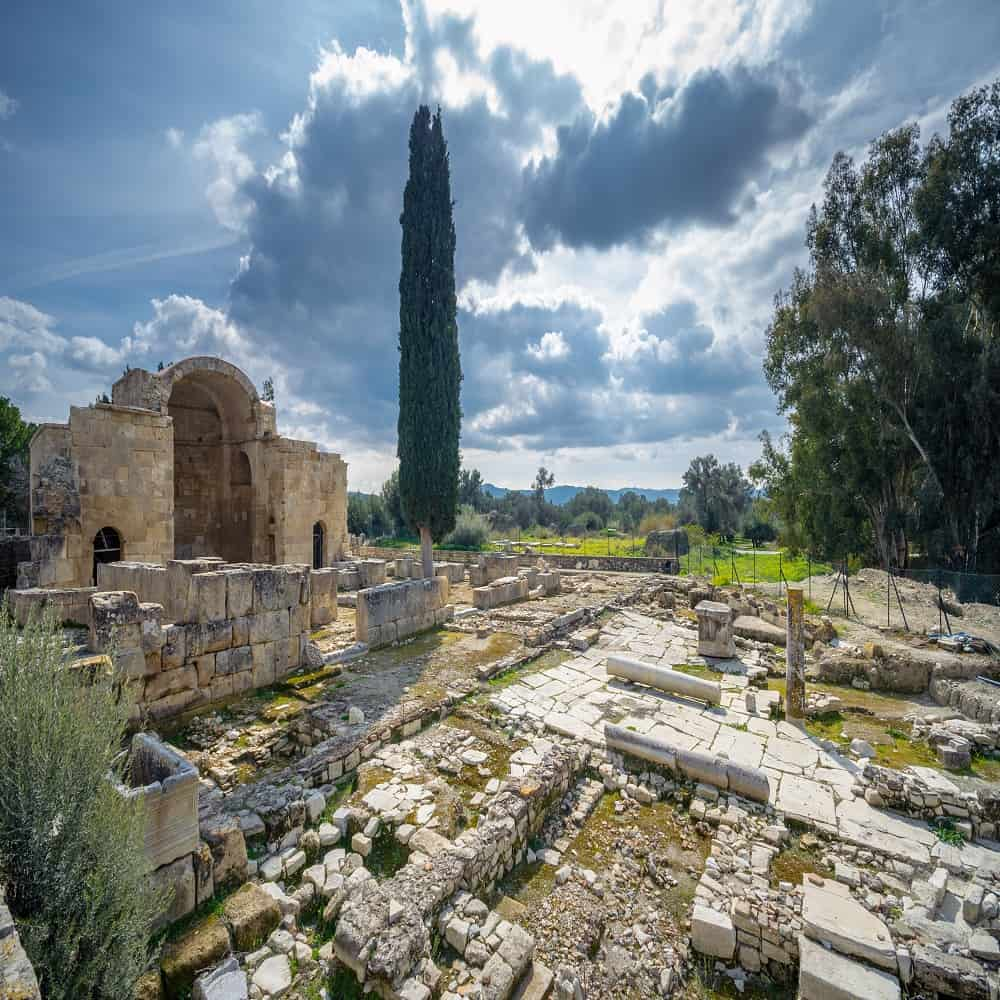 Gortyn and Ancient Heraklion

with Blue Car Rental
Begin your archaeological journey with Blue Car Rental, conveniently located at Heraklion Airport, Chania airport and Heraklion port. With a seamless rental process and no need for credit cards, you'll be on your way in no time.
| A Whirlwind Day of Exploration |
Morning
9:00 AM: Pick up your chosen Blue Car Rental vehicle. For this adventure, we recommend the Toyota Corolla from Group E for its comfort and efficiency, perfect for a day of exploring historical sites.
9:30 AM: Set off for Gortyn, a city steeped in history. Explore the captivating ruins, marvelling at the remnants of an ancient civilization.
Lunch
12:30 PM: Head to a local taverna for a taste of authentic Cretan cuisine. Savor the flavours and recharge for the rest of your adventure.
Afternoon
2:00 PM: Embark on a drive to Ancient Heraklion. The well-maintained roads and clear signage make navigation a breeze. As you approach the ancient city, the remnants of grandeur will come into view, offering a glimpse into a bygone era.
3:00 PM: Arrive at Ancient Heraklion and immerse yourself in the evocative ruins. Traverse the ancient pathways, marvel at the architecture, and envision the lives of those who once walked these streets.
Guided Tour
4:30 PM: Engage in a guided tour of Ancient Heraklion. Let the expert guides transport you back in time, narrating the tales of this ancient city.
Sunset Stroll
6:00 PM: Take a leisurely stroll through the historical site once more, absorbing the aura of ancient grandeur as the sun begins to set.
Dinner with a View
8:00 PM: Conclude your visit to Ancient Heraklion and set off on the next leg of your journey. Enjoy a delectable dinner at a local restaurant in Heraklion with a breathtaking view of the sunset over the Aegean Sea.
Return
10:00 PM: Return your Blue Car Rental vehicle to Heraklion Airport or your selected drop-off point, completing a day of discovery through the annals of time.
In every step of your journey, Blue Car Rental is your trusted companion. Embark on your historical voyage with confidence, knowing that with Blue Car Rental, convenience is never more than a call or click away.